You are here:
Home
> Products > Twin Screw Pump>
HM General Twin Screw Pump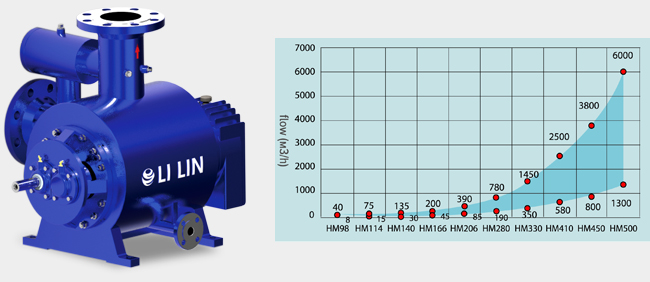 Performeance Parameters: ■ Flow:8~6000 m3/h ■ Inlet pressure:-0. 08~0. 8MPa ■ Outlet pressure: 0. 1~4. 0MPa ■ Medium temperature: -20~120℃ ■ Medium viscosity: 1~100000 mm2/s ■ Revolving speed: 500~1800 r/min ■ Characteristics: Strong self-sucking capability, free from pulsation, low noise, no shear function to medium, various structural forms meet different operating conditions. ■ Application:It may be applied to conveying of various mediums such as oil products, asphalts, and liquid chemical raw materials and grease.