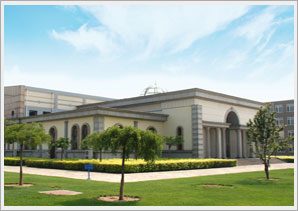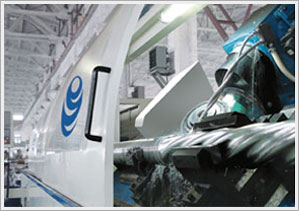 Since 1984
Lilin Machinery Group Co., Ltd. is a technological company producing petroleum, petro-chemical machinery equipments and tools. It consists of Lilin Petroleum Machinery Co.,Ltd. Lilin Screw Machinery Co., Ltd. and Lilin Bit Co.,Ltd. Lilin Petroleum Machinery Co.,Ltd. and Lilin Bit Co.,Ltd. are high-tech enterprise.The Company mainly engaged in the production of downhole motors, tricone bits, hole opener,surface drive head& PC.downhole pump, hydraulic breakout unit, Power Section Dynamometer etc. and oil,mining drilling industry professional tools and equipment manufacturing.Tianjin Lilin Petroleum Machinery Co., Ltd is a subsidiary company (group of company) of Tianjin Lilin Mechanical Group Co., Ltd.
Lilin Machinery Group Co., Ltd. occupies an area of 573 thousand square meters (㎡), with almost 800 employees, including nearly one hundred engineers,The R & D center of Lilin Group is recognized as a national enterprise technology center.Lilin owns advanced machinery equipments and auxiliary inspecting and testing devices. A complete set of research & development, production and quality assessment have been formed, project management has been applied make Lilin become a large-scale and technological corporation in petroleum mechanism manufacture industry.
Lilin Machinery Group Co., Ltd. has established complete quality control system. In addition, Lilin has passed the certification of ISO9001 quality system, ISO 10012 measurement system, ISO 14001 environmental management system, ISO45001 occupation health & safety management system, API SPEC Q1 quality management system, CE Certification and (CCS) china classification society quality assurance and got the monogram use authority of API SPEC 7-1 etc.
Lilin is strategic suppliers of CNPC, Sinopec, CNOOC etc,annual production downhole motors more than 12000 sets. Our products are exported more than 20 countries. We would like to cooperate with friends at home and abroad for mutual development to make our outstanding contribution to the development of global energy.